Experience Light
like never before




DaLightHub Lighting Design & Consultancy

IS A REGISTERED TRADEMARK COMPANY UNDER THE TRADE MARKS ACT. 1999 BY GOVERNMENT OF INDIA
A GLOBAL

AWARD WINNING

CONSULTANCY (

BY TIMES OF INDIA, KPMG & LIGHTING MAGAZINE, LONDON

) IN LIGHTING DESIGN AND EDUCATION IN THE COUNTRY, WORKING ON VARIOUS NATIONAL AND INTERNATIONAL PROJECTS IN AREAS LIKE OFFICE SPACES, HOSPITALITY, RESIDENTIAL AND FAÇADE LIGHTING SPREAD ACROSS THE GLOBE. THE

ONLY Leading Lighting DESIGN PRACTICE

IN THE COUNTRY WITH AN EDUCATION IN LIGHTING VERTICAL THAT CONDUCTS PROGRAM FOR SKILL DEVELOPMENT EDUCATION IN ARCHITECTURAL LIGHTING DESIGN IN INDIA FOR STUDENTS, INDUSTRY PROFESSIONALS, ARCHITECTS, DESIGNERS & END CLIENTS, WHICH WILL SOON BE RECOGNISED AS A CERTIFIED PROGRAM BY GOVERNMENT OF INDIA.
AS COUNTRY'S

TOP LIGHTING DESIGN COMPANY AND CONSULTANTS RANKED BY GOOGLE

, WE ARE BASED OUT OF MUMBAI WITH WIDE SPECTRUM OF PROJECTS PAN INDIA ViZ., DELHI NCR, BENGALURU, KOLKATA, CHENNAI, HYDERABAD, BANGALORE. WE PROVIDE A RANGE OF PROFESSIONAL SERVICES, AND STRIVE TO ALWAYS REALISE OUR CLIENTS' VISION IN PROVIDING CREATIVE LIGHTING DESIGN ON BUDGET AND ON TIME. THE CREATIVE AND COMMERCIAL EXPERIENCE OF

DaLightHub Team

ENABLES TO DEVELOP INTELLIGENT LIGHTING PROPOSALS WITHIN THE PARAMETERS OF BUDGETS AND TIMESCALES. WE CAN BE APPOINTED IN A NUMBER OF WAYS AND TAILOR OUR SERVICES TO A SPECIFIC PROJECT AND CLIENTS' NEEDS.

ALL PROJECT TEAMS ARE OVERSEEN BY A DIRECTOR AND/OR ASSOCIATE TO ENSURE A HIGH LEVEL OF SERVICE AT ALL TIME.
"Lighting Design doesn't have to be expensive or complicated!


It should be smart, intelligent & user friendly"
Ar. SURBHI JINDAL

IALD Associate
40Under40 – Class of 2020, (LDAWARDS) recognised by LIGHTING MAGAZINE – London, UK,
Times of India/Bombay Times & KPMG – Entrepreneurs Award 2020 Winner
Advisor – Media & Social Media Research Foundation
Founder, CEO & Principal Lighting Designer, DaLightHub
WHAT WE DO 
Airports
Bars
Car Showrooms Cinemas
Clubs
Corporate Headquarters Department Stores Health & Beauty Projects Hotels
Landmark Buildings Member Clubs Museums
Casual Dining
Exclusive Restaurants 
Retail Flagships & Rollouts  
Shopping Centres

Building Landscape Lighting with urban planning
Integrated Hospitality Lighting Design Service

Interior Residential Lighting
Architectural Facade Lighting with Media Facade Application
Commercial Lighting
with Human Centric Approach
International Design Expertize and knowledge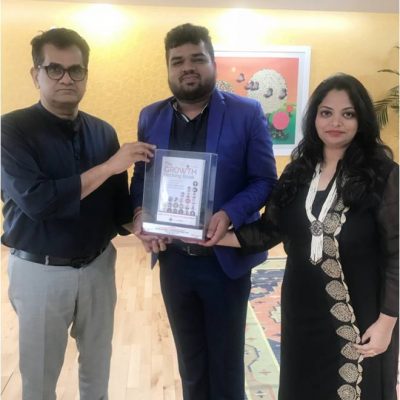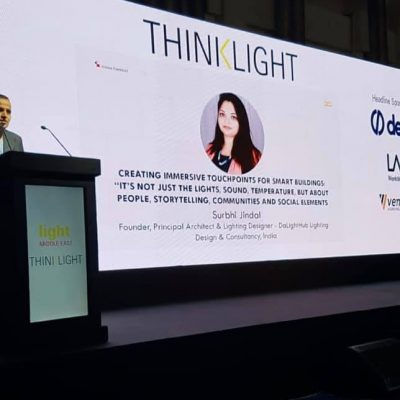 India

DaLightHub
1st Floor
27, Bhiku Building
Prabhadevi, Mumbai 400 025 
Ms. Surbhi Jindal
+91 98110 26321
info@dalighthub.com
Europe and Middle East

Rogier Van Der Heide
"Rheinhof", Zollstrasse 84
9494 Schaan
Principality of Liechtenstein
Mr. Rogier van der Heide
+423 791 6146
rogier@rogiervanderheide.com
USA

DaLightHub
2793, West Jasper Drive
Chandler, Arizona
Phoenix, U.S.A 85224
Ms. Parul Agrawal
+1 4805162962
info@dalighthub.com